FLAUTAS/TAQUITOS DE CHORIZO Y PAPAS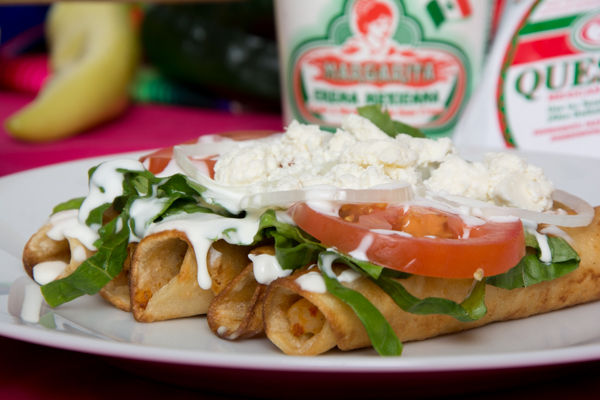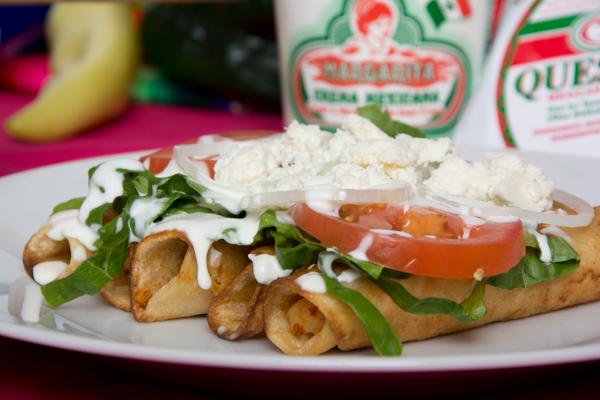 Ingredients:
20 Tortillas

2 Potatoes

Margarita Chorizo ​​Fino 12/12 oz.

Salt and oil

Margarita Crema Agria 12/16 oz.

Salsa Verde or Pico de Gallo.

Lettuce

Margarita Fresh Cheese 12/12 oz.

Cheese Cotija Granted 12 oz. 




PREPARE:
 You cook the potatoes with the husk and everything, to know when they are already uncertain a knife. You put the chorizo ​​Margarita in a pan to brown. When the potatoes are already cooked, you remove the skin, and crush them with a spoon until they are as porridge, stir the potato with the sausage. You put the prepared to the tortilla and the wrap as taquito and you put a toothpick so that it does not unwind and you put them to gild in oil, do not let them burn them but they are light brown color.


Mode of Service:


You put the tacos in a flat dish, you put the cream, then the lettuce, the sauce and the cheese.